Inaugural Middle-Market Multifamily Forum (Arizona)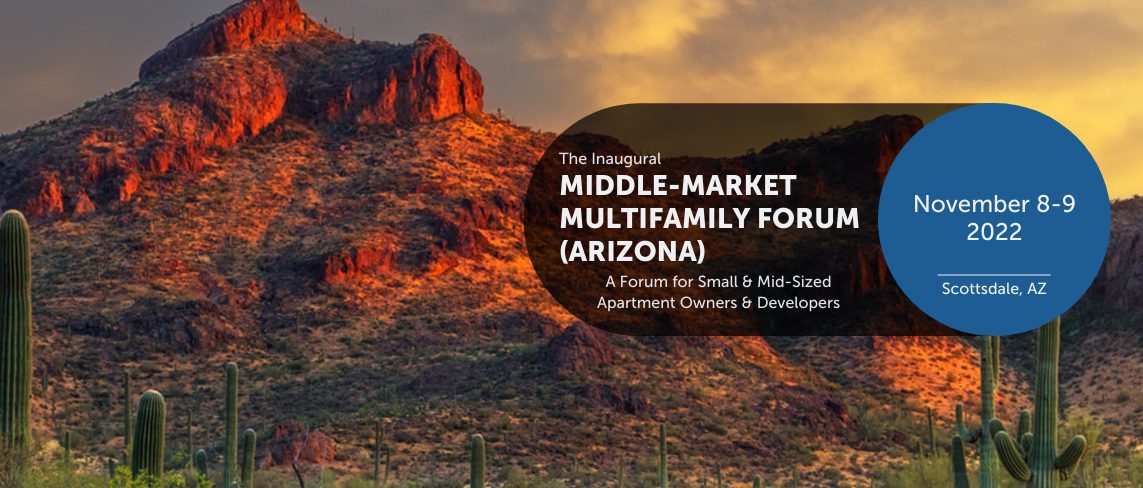 With a program uniquely targeted to both small and mid-sized owner/operators, IMN is excited to offer a deep dive into all of the issues, opportunities, strategies and trends impacting this group that comprises 75% of all multifamily investors. Hallmark discussions include Value-Add Strategies, Working with Institutional Capital and the famed Acquisitions Shark Tank. Led by distinguished industry experts, these discussions provide attendees with the knowledge and resources required to make well-informed business decisions.
Praised largely for its boost to deal flow, the conference boasts nearly unlimited opportunity for attendees to meet and mingle. In addition to  hours of dedicated networking time during the event, delegates can connect with one another leading up to the conference and for up to a year afterwards on our online networking platform, and will walk away from the conference with fresh new insights on financing, acquisition and deal structures, as well as with new connections and business contacts.