Inland Empire Commercial Real Estate Conference
January 26 @ 10:00 am
EST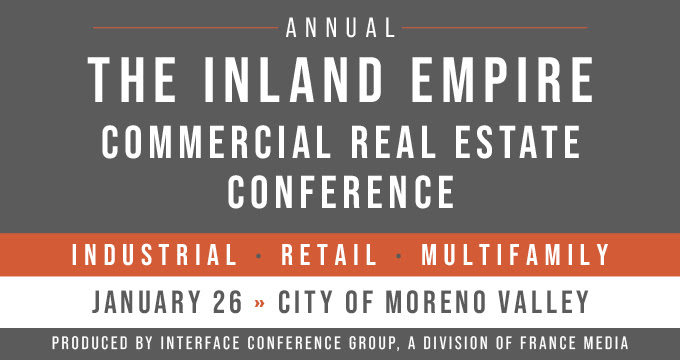 The Inland Empire Commercial Real Estate Conference will bring together the commercial real estate community throughout The Inland Empire and all of Southern California on January 26th, 2023 from 10:00 am – 2:00 pm at the City of Moreno Valley conference center.
The in-person event is hosted by Western Real Estate Business, Shopping Center Business, California Centers, Western Multifamily & Affordable Housing Business and the InterFace Conference Group.
Covering the retail, industrial and multifamily sectors, this event connects the industry players who are buying, selling, developing, redeveloping, leasing or financing properties in the Inland Empire.