InvestHER Con 2022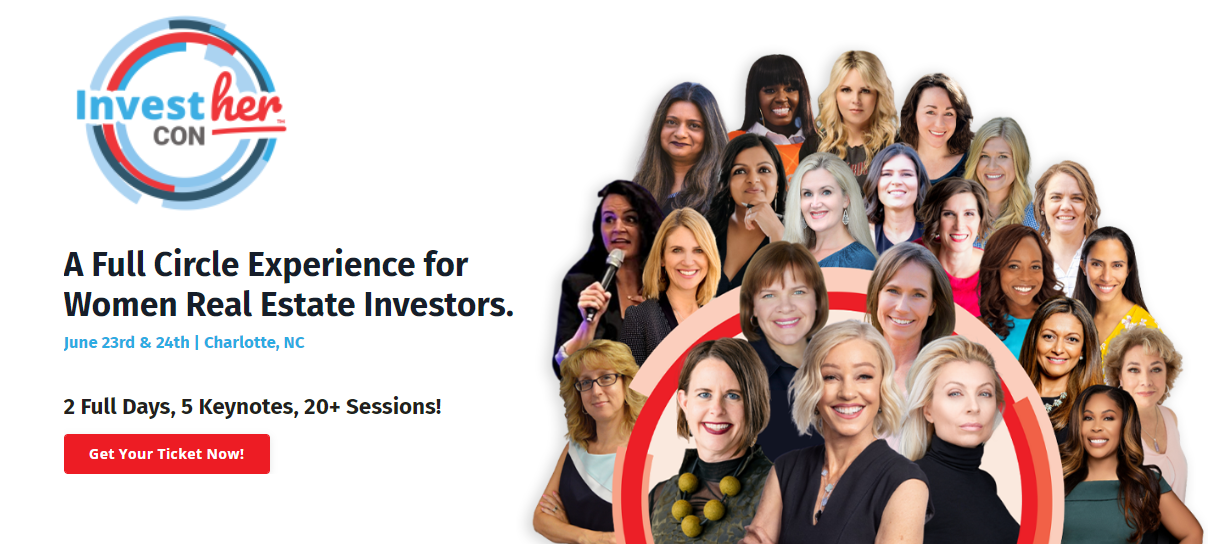 Investher CON is MORE than a traditional Real Estate conference.
It is a full circle transformational experience created with your needs, desires and schedule in mind. The event brings top notch experts in real estate investing, business strategies and self-care who will push the boundaries, expand the mindset, and promote deeper connections among the attendees.
Learn from real teachers who will share actionable strategies so you can leave the event with the knowledge, connections and confidence to grow your investing business and live life on your own terms.