Multi-Family Acquisition Bootcamp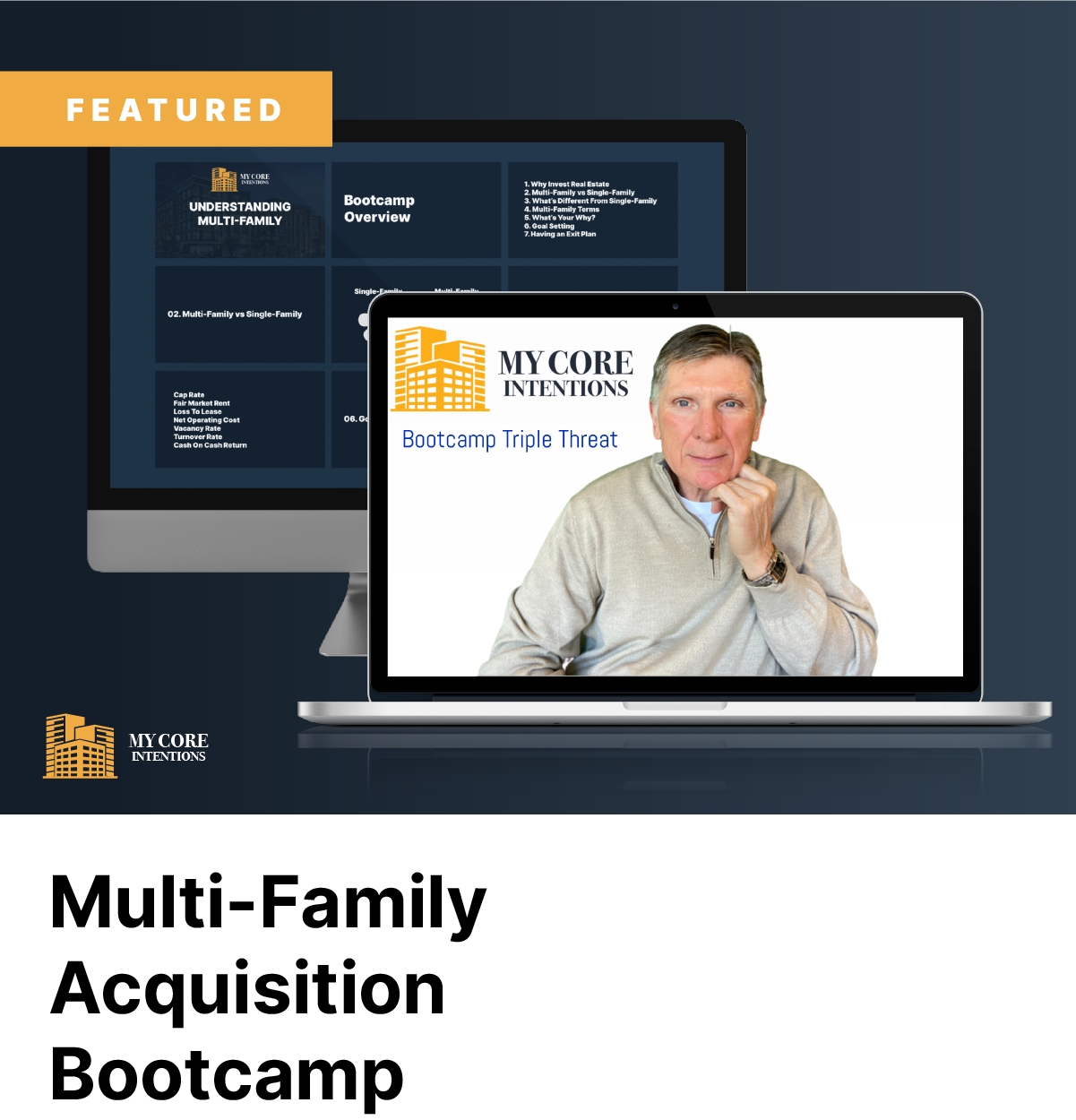 PRICE REDUCED – Free Event! Click and Add to cart for discount to apply.
The Multifamily Acquisition Bootcamp provides the tools necessary to build your strategies for, building a team that buys into your goals and helps you succeed like a pro.
To locate off-market deals, negotiating the best win/win possible, secure the acquisition close, and have a solid exit plan in place that you can execute on before ever getting to the closing table.