For Michael Blank's Listeners Only
Get $200 off the setup of your professional website!
You must sign up through this page to get the special pricing.
Find out more about the website below.
Ssshhhh… Here's Your Secret to
Looking Like a Multi-Million Dollar Company,
Even If You Haven't Done Your First Deal Yet.
Click Play Below To Learn the Secret:
Apartment Investor Pro, your online ticket to the multifamily major league. It's the first website service of its kind. We provide awesome websites for Multi-Family Investors with all of the design and content already created. Brokers, agents and investors will think you spent thousands of dollars on your website.  They don't need to know we worked with you to give you an amazing website at a fraction of the normal cost. We won't tell if you dont…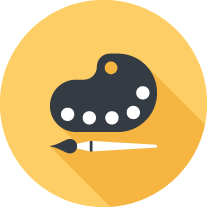 Beautiful Design
We worked hard to make your site look modern and elegant, without being over-the-top. Classy and sophisticated, yet functional. Notice how the background area of your pages has a subtle change in colors. We hired a designer to make a custom video to play in the background that isn't distracting but gives your pages a modern, interesting look. We carefully chose images that are attractive and convey the right feeling.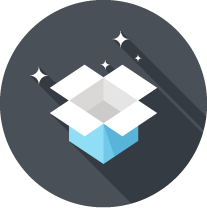 Super Fast Setup
We've been building investor websites for over 14 years and have been constantly working to find ways to speed up the setup process. The basic setup is done within about a minute. However, once your site is up and running, we'll work with you personally to help you personalize your site by connecting your domain name and setting up a security certificate for your site (SSL) to make it secure.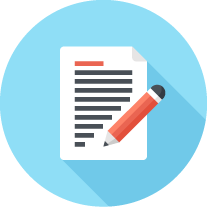 Professionally-written content
If you've ever tried writing website content, you'll know it's harder than it seems. Just a few pages of content can take weeks to write. It's tricky to get the wording just right. You don't want to give the wrong impression or scare someone off by saying the wrong thing. You want to create the right mood. We hired a professional writer to write the content for the site you'll get. You'll find that we went with a corporate feel, with some somewhat complex vocabulary, to help project the feeling of you having a large, successful company.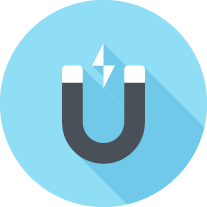 Lead-Capture Contact Form
A website is not complete without a Contact Us page.  Yours will include your business phone number and address by default, but if you want to remove or change that, you can.  It also includes a contact form so people can send you an email.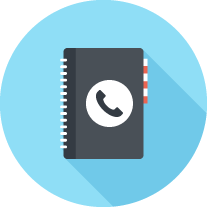 Lead Management
When someone fills out a form on your site, their information gets emailed to you. These messages are also stored on your website. When you're logged in to your website, you can even make notes on these leads. For example, if you talked to the person on the phone and you want to make note of that, you can easily add a note, and even email the note to yourself.
Investor Profile Form
Getting information from potential investors is an important part of your business. The Investor Profile form pre-qualifies investors for you. It asks if they are SEC accredited and provides a link to a document on the SEC website in case someone isn't sure what that means. It also asks their approximate net worth and how much they have available to invest - all very important information for you to have. Some fields are optional in case people aren't comfortable providing those details online.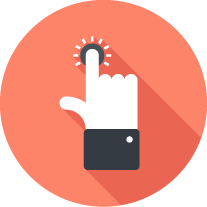 Easily Customized
We designed a tool that makes it easy for you to customize your website. You just enter your business information in one spot and the tool automatically puts your info in the correct places across your website. For example, when you enter your business name and city, several pages get updated automatically to include your business name and city. You can easily add pages or make edits yourself. You can even create landing pages if you like, using some pre-made templates. You can edit the questions on the contact form and investor profile form too.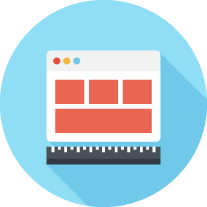 Flexible Framework
We're using a very flexible setup, which means there is lots of room for customizing things. If you have experience with websites, you'll be glad to know we use WordPress and the Divi theme ($259 value) as the framework for your website, and Gravity Forms ($249 value) for the web forms. This allows you to have a lot of flexibility with your site.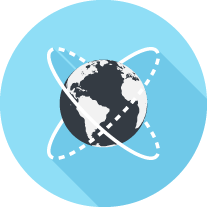 Web hosting included
There's no need for you to pay for hosting because we include it. And we don't use cheap web hosting. We use WP Engine, which is a high-quality, high-speed hosting company. They specialize in websites built with WordPress and their focus is on fast websites. They use a lot of the latest technology to make sure your websites load quickly. If you were to buy hosting directly from them, it starts at $35/month. You get this high-quality web hosting included!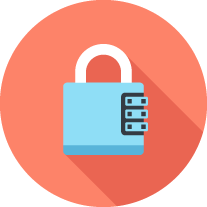 Free security certificate (SSL)
When people visit your website, their web browser tells them whether the site is secure or not. It's important to make your site secure to help people be able to trust your site. This helps you look more professional. To make your site secure, it requires buying a security certificate and having it installed on your website. These usually start at about $60/year and then you have to hire someone to install it for you. We include this at no extra charge.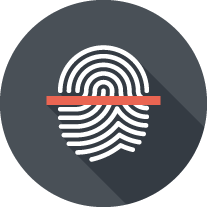 Use your own logo
If you have a custom logo, you can upload it easily to your site. If you don't have one, we provide a professional-looking generic logo you can use. If you decide to have your own made, you can upload it anytime.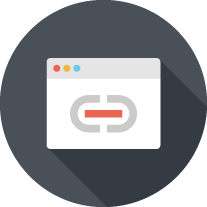 Use your own domain name
If you have your own domain name already, you can easily connect it to your website (or we can do it for you at no charge. If you don't yet have a domain name, you can get one at any time. We don't include the domain name, but we will help you get it connected to your website.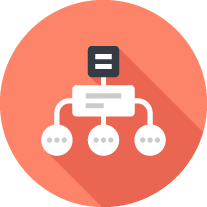 Automate your business
Your lead-capture forms can be connected to third party services like a CRM or email marketing system. For example, Aweber, Zoho, MailChimp, Zapier, etc.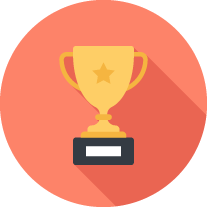 Show off your projects
When you get deals under contract, you can show them off on your website if you like. You can show photos and details about any projects you're working on. By default we don't show this in case you don't have any deals yet, but when you're ready, you can add it.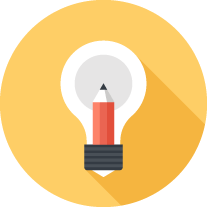 Build authority by blogging
You can establish yourself as an expert on multi-family investing by writing blog posts.  If you don't want to write them yourself, you can even hire someone else to do it for you and just post them your website.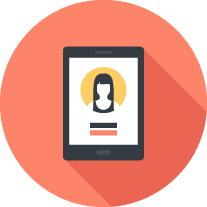 Mobile responsive
Your website will look great on any type of device - laptop, desktop, phone, tablet... Your site automatically adapts to the screen of the device someone is using.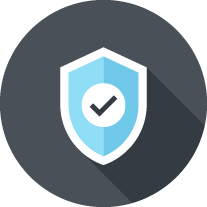 Updates and security
An important part of having a website, which many people overlook, is managing updates and security. Just like how your phone often updates software to keep things running smoothly and to give you access to the latest features, software on your website has to be updated regularly too. Not only does it keep your website running smoothly but it also is important for security. It keeps people from being able to hack into your website. We handle updates for you. We also have security tools in place to protect your website and data.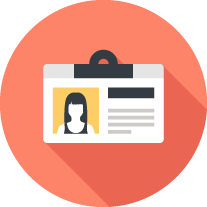 Easily connect social media accounts
If you have social media accounts for your business, it's easy to connect them to your website.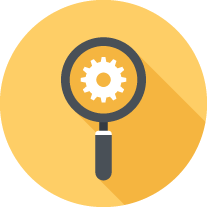 Built-in SEO Tool
If you want to pursue search engine optimization for attracting leads to your website, we include a powerful tool to help you make any changes needed. SEO should be a long-term marketing strategy, which takes time to build up. We give you what you need when you're ready to work on it.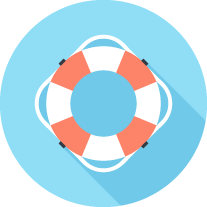 Awesome support
If you have questions or need help doing something with your website, we've got you covered. We're glad to help you get the most out of your website. We are a small company, so you'll be dealing with people who understand your website and can give you personal support.
Don't Just Take Our Word For It
---
I just wanted to take the time to thank you and the rest of the team at Apartment Investor Pro for putting together our website for our company, Beachwood Properties & Investments.
Your team really delivered an excellent product and we could not be happier with it. Our new website looks amazing and we love the way it is fully customizable. We especially appreciate the helpful videos on the website dashboard that shows us how to modify and update the website.
From initial registration through to our website being live, your customer support and communication has been excellent. You have looked after us throughout the set up process, help us add customization and made sure that our website domain name was set up.
Thanks to you Todd and the rest of your team. Please consider us very satisfied customers who will be recommending Apartment Investor Pro to our real estate investor colleagues and friends.
Thanks & Kind Regards,
Chris
After months of searching and agonizing for website developers or tools to build my real estate syndication website, I discovered Apartment Investor Pro. They were able to get me up and running in a matter of days with a solid framework to work from. After my site was live, I was able to spend a few hours making my own tweaks to customize it. Their product has saved me countless hours and gave me confidence knowing I have a professional looking website to direct my investors to.
Todd Sulzinger
Apartment Investor Pro has taken the hard work out of getting a website set up! Their turnkey product looks great and is easy to navigate. In addition, their customer service has over delivered on so many areas. If you have a question or problem, they are quick to answer it and/or fix the problem. This entire experience has afforded me the opportunity to focus my time on finding new deals versus trying to figure out how to build a website or pay an outrageous price for lessor products. I highly recommend to other real estate investors!
Travis Brown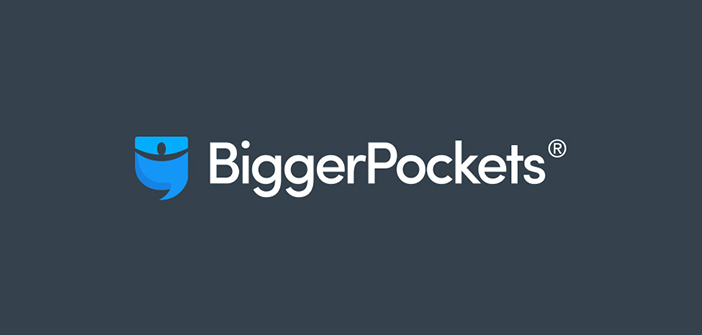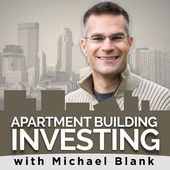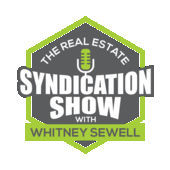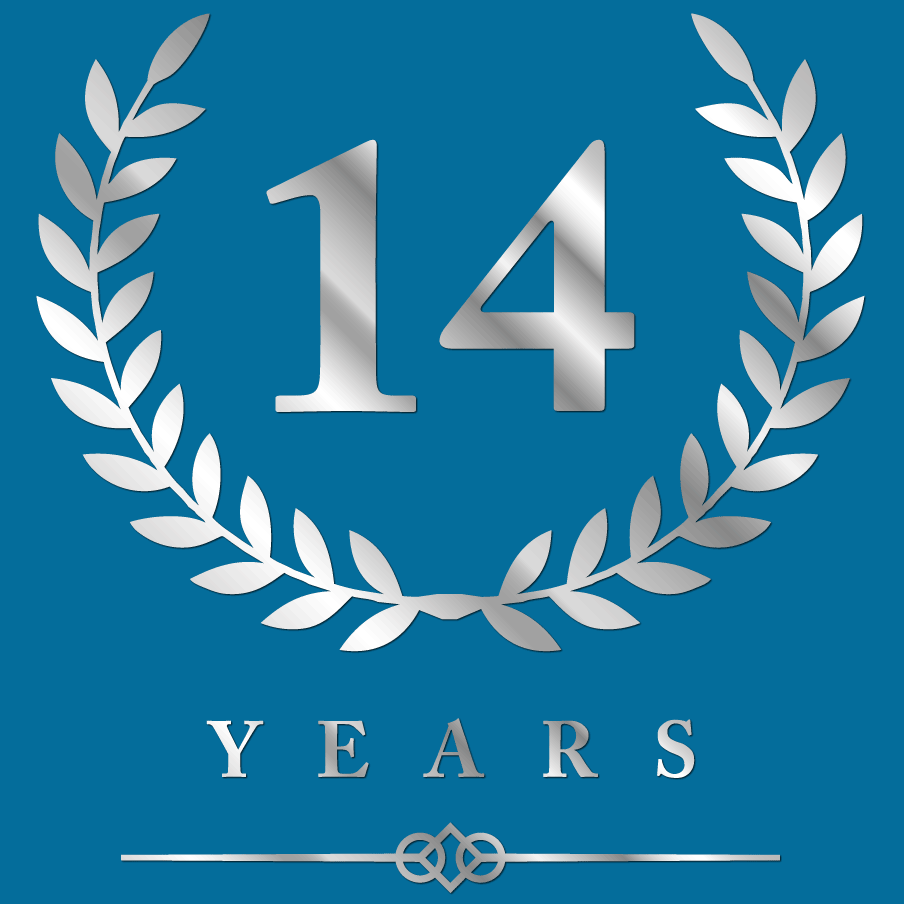 Over 14 Years of Creating Investor Websites
What does the monthly fee include?
The monthly fee includes high-speed hosting (we use WP Engine, which starts at $35/month), support, maintenance, and continued use of all the plugins and other software it takes to run the site. Much of this has to be licensed on an ongoing basis, for example, we use the Divi theme ($89/year) and plugins like Gravity Forms. Gravity Forms alone costs $259/year. Plus you'll get access to new designs and features as they become available. If you'd like to see some of the features included with the sites, here's our list of features.
What happens if I cancel?
You're free to cancel at any time, but the site is taken down if you cancel. Of course, you will need your own domain name (like yourname.com), and you own the domain name, so if you decide to use a different website service, you would simply switch your domain name to point to the other service. We don't include a domain name because it's really part of your brand, and something you should have full control over. You can get a domain name from sites like GoDaddy or NameCheap. From your account where you register your domain name, you control where that name points. While we own the default content and design that comes with the site, if you have written custom content, we'd be glad to help you export that content if you choose to set up a site elsewhere. You would need to notify us of this in advance before you cancel, to ensure you can get the content before your site is deleted.
Do you have other designs available besides the one in the demo?
Yes, we currently have multiple designs available and we are in the process of adding more. If you sign up now, you'll get access to designs we release in the future too. We also offer custom designs.
Do you include email accounts?
We don't include email accounts. Mainly because you're better off using a service that's dedicated to providing email. For example, what we use for our business email is a service by Google called G Suite. It's $5 per user per month. It works exactly like Gmail. In fact, you can even sign in at gmail.com. But your email address will be at your domain name. For example, let's say your domain name is PremierInvestments.com, your email address could be joe@premierinvestments.com or whatever you like. From your perspective, it's just like using Gmail, but what your clients see is a professional email address. Besides Google's service, there are other options. For example, wherever you get your domain name will probably offer email accounts. For example, if you get your domain name from GoDaddy or NameCheap, those both offer email services too. Typically you pay per email account. We can help you set that up if needed.
Have another question?
If there are any Questions you'd like to see here, please let us know. We appreciate the feedback.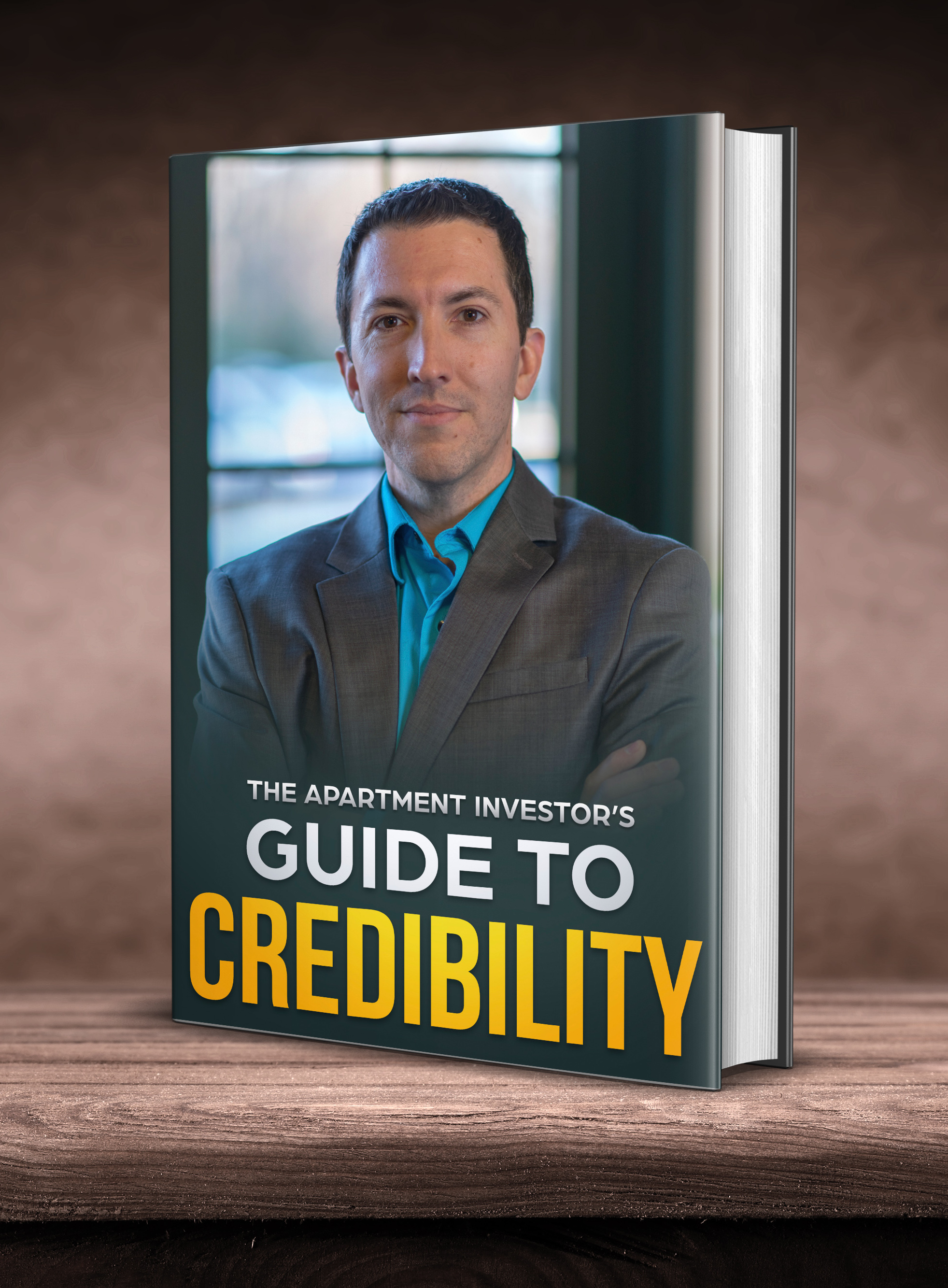 Bonus: The Apartment Investor's Guide to Credibility
When you order today, you'll also get "The Apartment Investor's Guide to Credibility" in ebook format.
Follow these steps to get your business set up in a way that you look as professional as possible.
Here are some of the topics covered:
Set up your Google Business listing
Setting up Citations (business listings)
Setting up a professional email account
Setting up your phone and voicemail
Managing your social media accounts
Pricing
Only $997 $797.00 setup + $99.95/month
For Michael Blank Listeners:  Only if you order through this page, you'll get $200 off the normal setup fee (of $997).
No contracts. You can cancel anytime.