Podcasts We've Been Featured On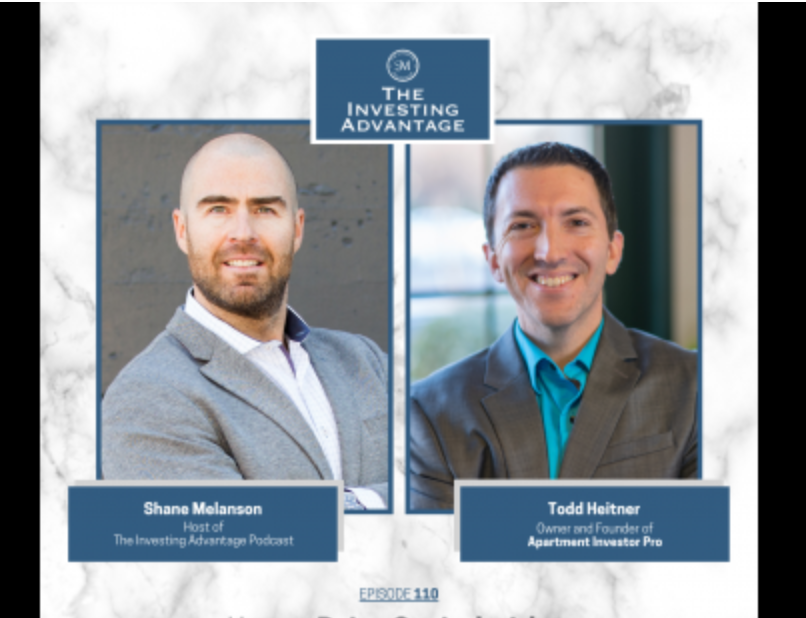 How to Raise Capital with a Digital Platform to Raise with Todd Heitner
Todd is the Founder and CEO of Apartment Investor Pro, which specializes in building websites for syndication and other multifamily investing. For 15 years, Todd has been helping real estate investors set up a professional online presence.
Today, we discuss the ins and outs of their business and how they help investors elevate and improve their real estate investing experience.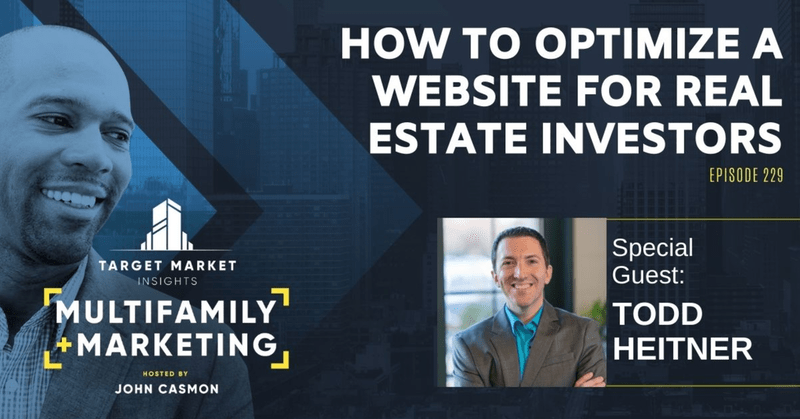 How to Optimize A Website for Real Estate Investors with Todd Heitner - With John Casmon
Key Takeaways to Optimize a Website for Real Estate Investors
How Todd helps real estate investors with their websites

Why your website is a critical component to your business success
People expect a business to have a website, and when you don't, it hurts your credibility
How to make your REI website effective

An easy way to capture contact information from your website visitors

Examples of effective lead magnets

The steps involved in the process of building out your website, figuring out who your audience is, and creating a lead generation aspect

What to look for in finding the right web hosting platform

Working with WordPress vs. other web hosting platforms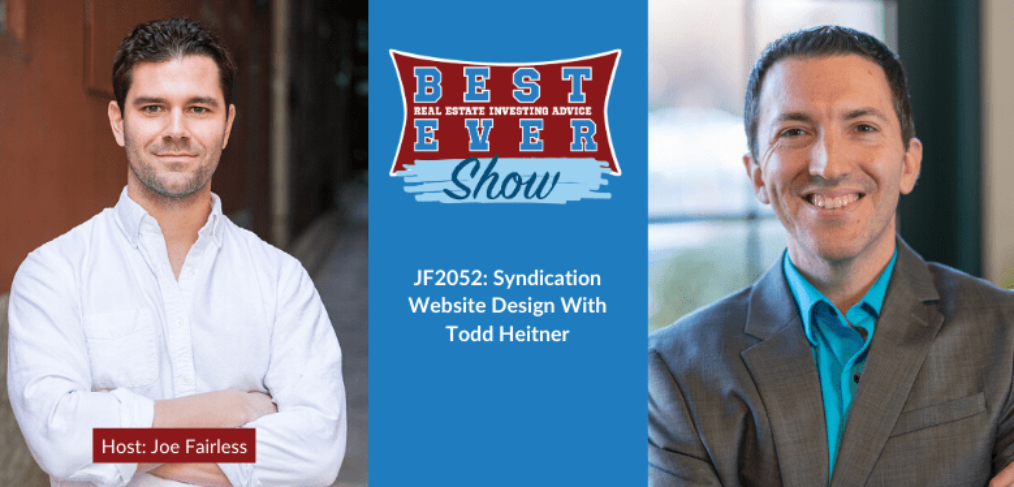 Todd owns a company called Apartment Investor Pro, a company that builds websites for apartment investors. Todd gives different items to keep in mind when creating your own website which includes; back end, front end, hosting, and increasing traffic. 
Todd Heitner Real Estate Background:
Has been building websites for real estate investors for the past 15 years

His business, Apartment Investor Pro, takes the pain out of setting up a website for your multifamily investing business

Based in Roanoke, VA

Say hi to him at

www.apartmentinvestorpro.com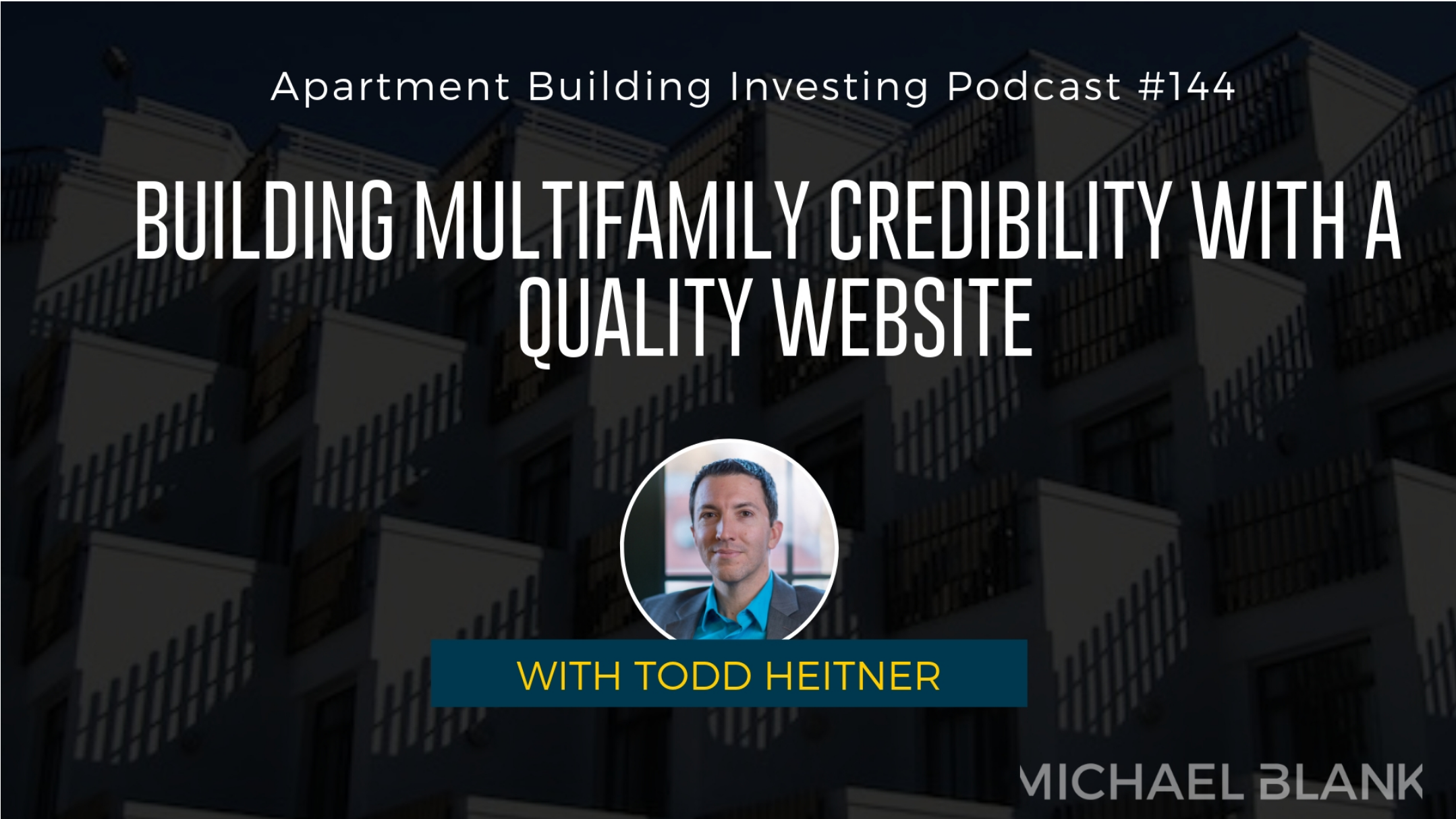 So, you're on the phone with a real estate broker or a potential investor. Chances are, they're Googling you to see if you're the real deal. If they don't find a website, it's unlikely they'll take you seriously. And if they find a poorly designed site, that's even worse! A quality website affords you instant credibility as a syndicator. But is there an easy way to build a good one without investing a lot of time or money in the process?
Todd Heitner is the founder of Apartment Investor Pro and Done Deal Websites. He supports real estate investors in building professional-quality websites. Todd's service includes beautiful design, well-written content and quick setup, giving you the credibility and systems you need to connect with brokers and investors at a fraction of the cost.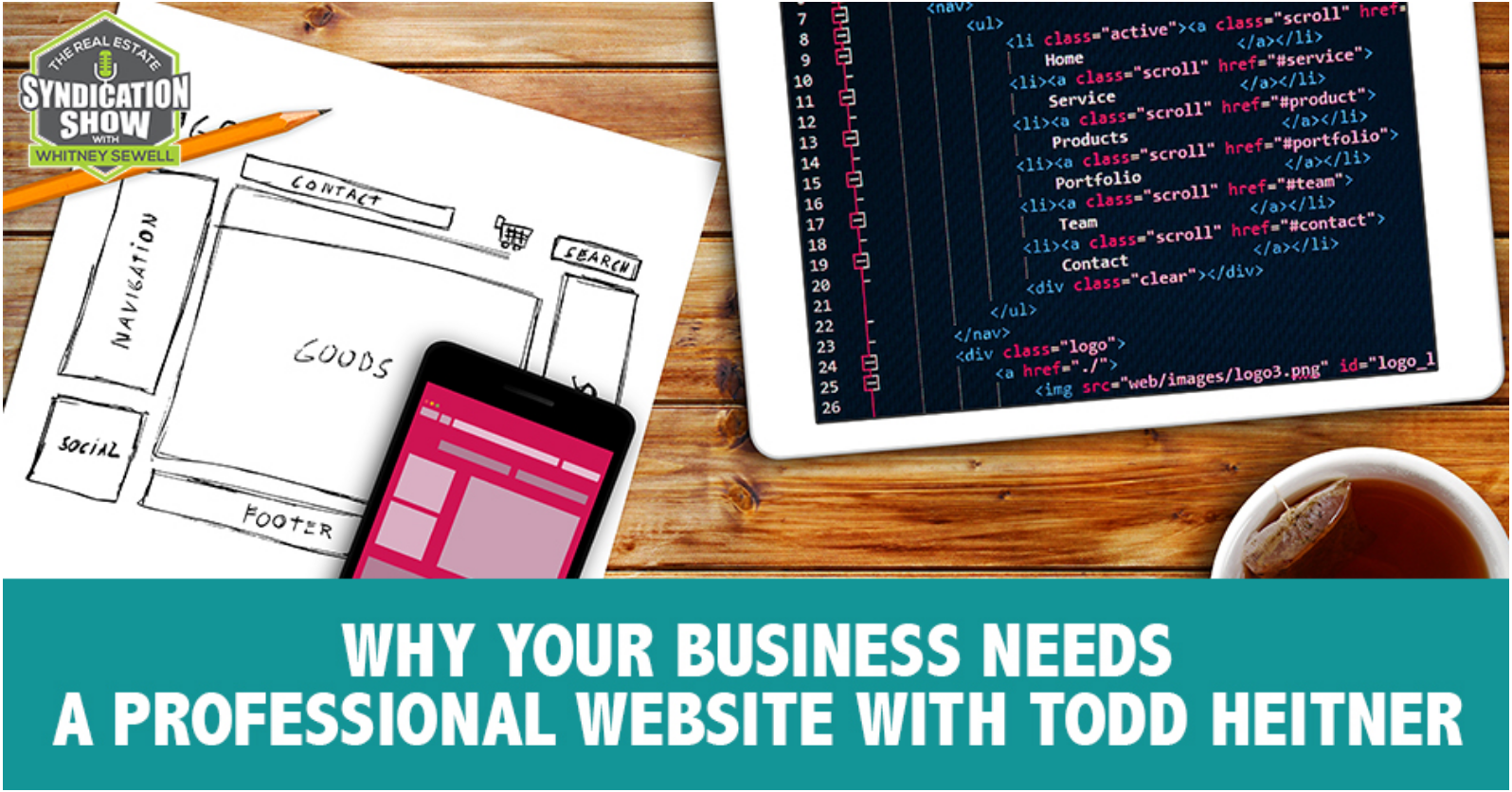 Small business owners often wonder if there is a need for them to create a website. Are you one of them? Todd Heitner enlightens us why every business owner should have a professional website for their business. Todd has been specifically building websites for real estate investors for almost fifteen years. He shares with us the importance of having a professional website as an apartment syndicator, some of the elements of a good website design, as well as the problems encountered when building one.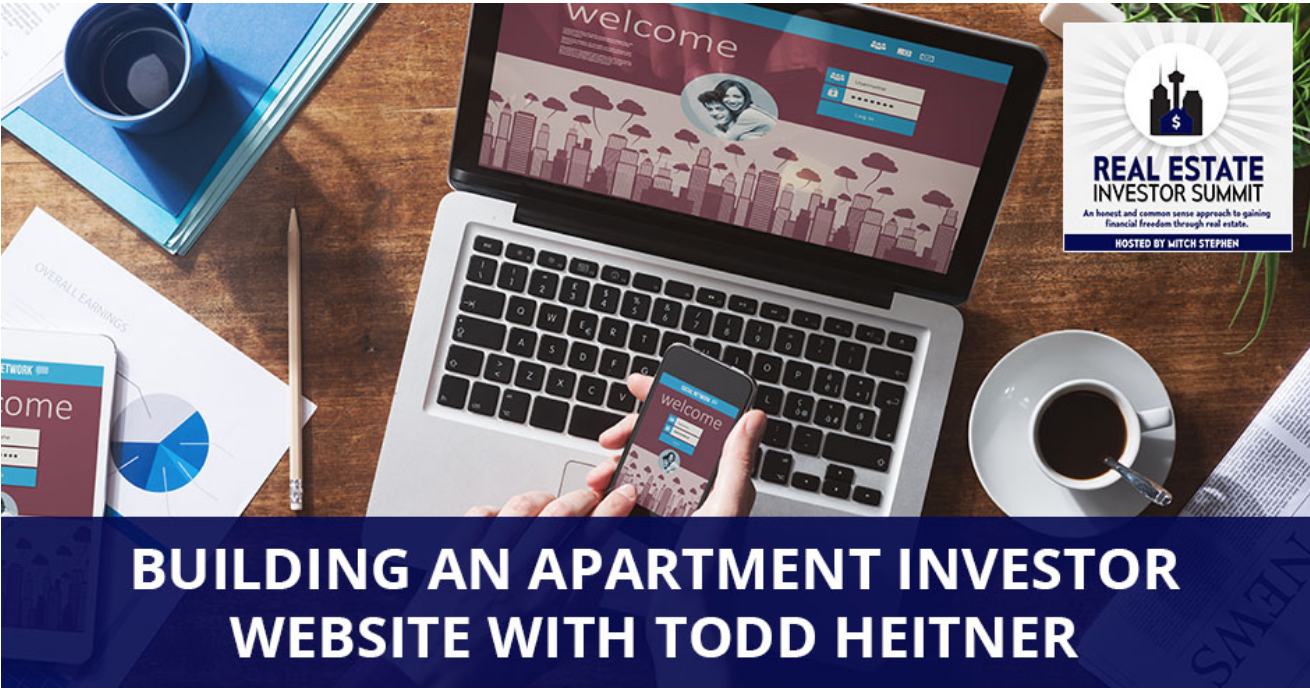 If you are not online in this day and age, then you are missing out. In this episode, Todd Heitner, owner and founder of Apartment Investor Pro, talks about building a website for the apartment investor. He shares how you can get credibility and portray to the world that you're in the game through a professional website with the right content and SEOs that can move you straight to the top. Todd dives into the options available for business owners in building their own website, from doing it yourself to hiring people online. Todd then shares why he and his company would be the best option and fit for you to build your website with over fifteen years of experience in the industry.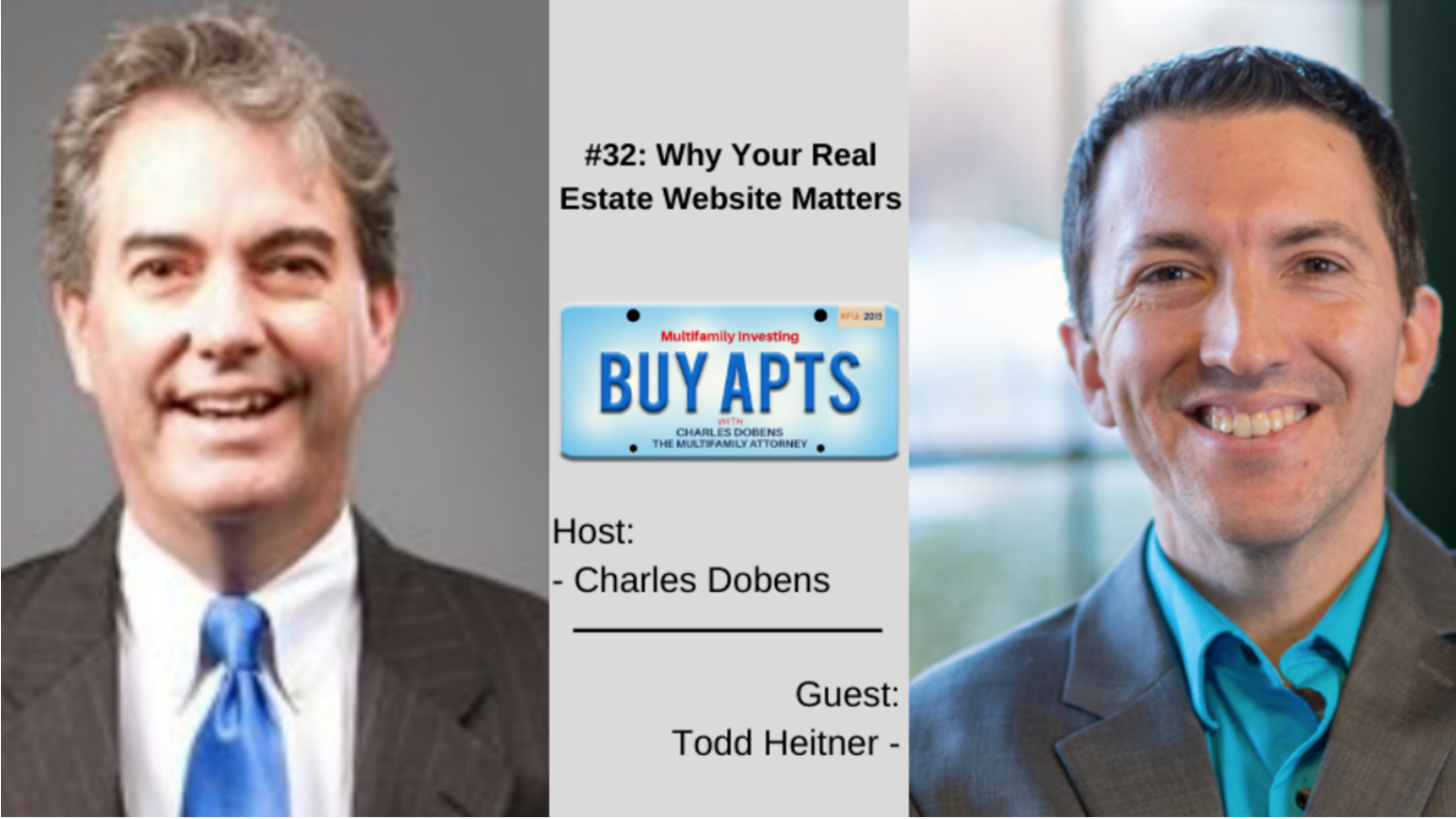 Todd Heitner is the founder of Apartment Investor Pro where he has been designing websites for real estate investors for over 15 years. Todd and I discuss the importance of having a website and why every real estate investor needs to have one!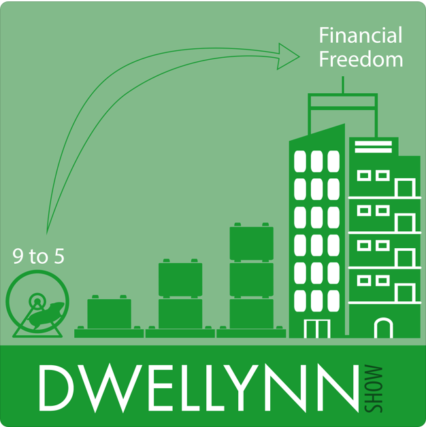 Todd has been designing websites for real estate investors for over 15 years. Todd grew up on a cattle ranch in Oklahoma, but was quick to figure out that was not the life for him. He enjoys experiencing other cultures and spending quality time with friends and family.