How to Attract and Convert More Capital
Thursday, March 24, 2022
5 pm PT | 7 pm CT | 8 pm ET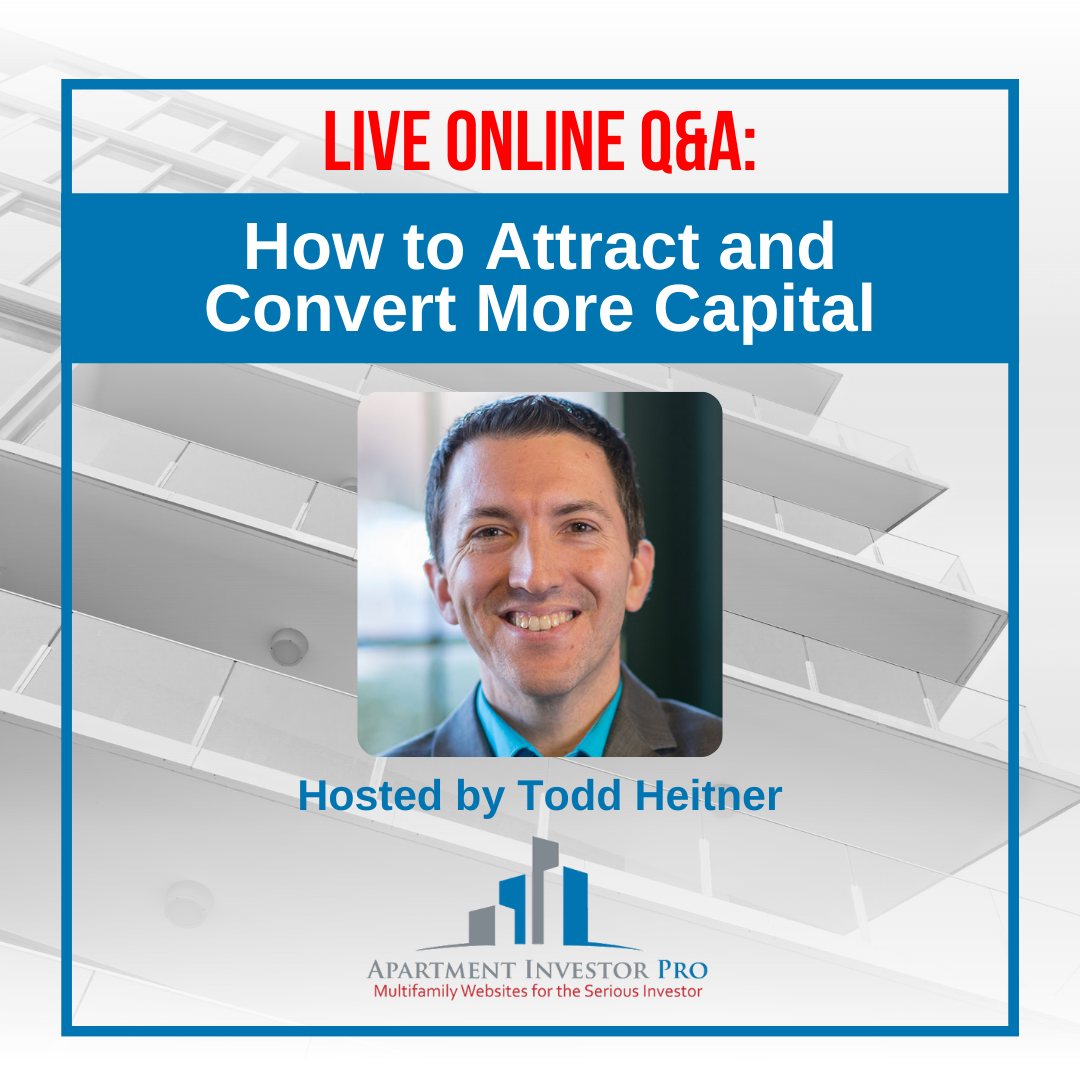 JOIN TODD HEITNER FOR AN EXCLUSIVE LIVE WEBINAR FOR SYNDICATORS
CEO and Founder of Apartment Investor Pro Todd Heitner has been helping real estate investors tap into the power of the internet for over 18 years …
Are you a syndicator but don't yet have a professional website?
Or maybe you have a website set up, but you're not sure which strategy will maximize your returns. 
How powerful would you be with a system attracting and converting new investors all the time instead of being limited by who you know?
What if you could scale up and attract more investors without working more?
Todd and his team have developed and refined the best layouts, content, strategies, and lead-capture technology for investor websites.

In this free training and Q&A, he'll show you how to stop wasting good leads by implementing a proven process successful syndicators use to keep their investors chomping at the bit to invest again.
During this session, you'll discover …
The process every successful syndicator follows to raise more capital online
4 success-limiting mistakes most syndicators are making and how to avoid them
The key to maximizing your efforts to attract capital
Simply fill out the form below to register now …