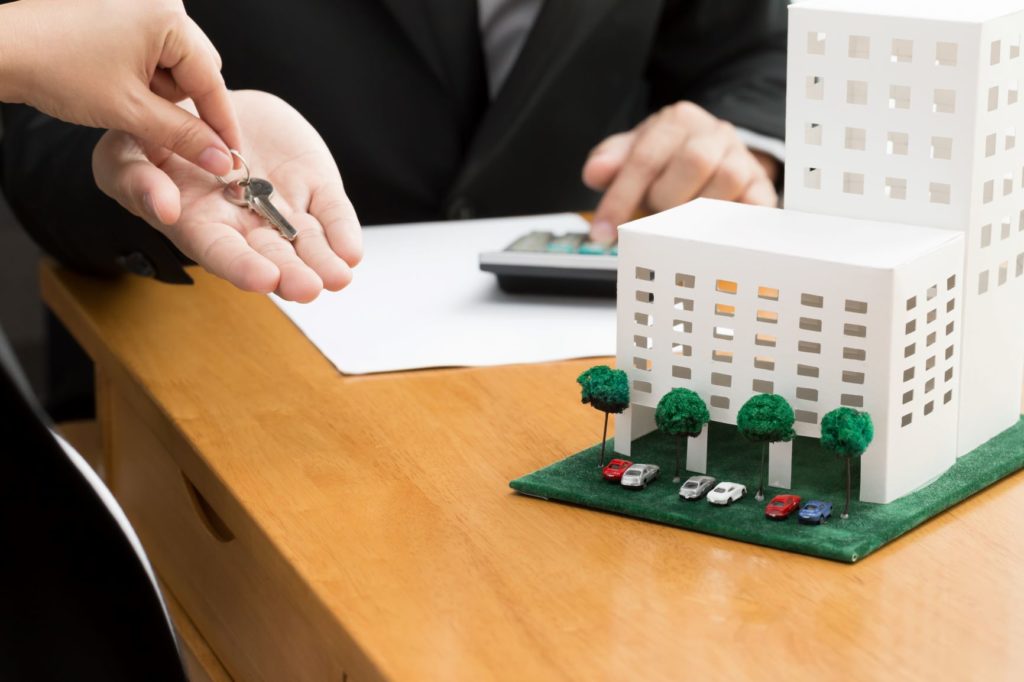 Buying an apartment building for beginners, is it really possible? Yes by following the clear principles listed and explained in the following article.
Decide on multifamily
Very often it is not so much the decision itself but the decision maker that determines the success of a particular course of action.
In other words, once you make a decision to make multifamily your investment strategy, if you want to be successful, move ahead with confidence in your decision and don't look back.
In the present market multifamily properties are tangible assets that represent a wise strategy to achieve your investment and wealth creation goals.
Because of the shorter lease terms that give room for regular increases in rent, multifamily assets represent a safer investment than other commercial real estate investment options.
The current demographics are also positive. The steady increase in the number of professionals in the workplace, families, and empty nesters looking to downsize and simplify their lifestyle means that it makes perfect sense to focus on the multi-family market.
Multifamily is a solid strategy for you as an investor to focus on so there is no need to second guess yourself.
If you are looking to achieve financial freedom through multifamily real estate investment, if you act with prudence and insight you can expect strong investment returns that are attractive and relatively low risk.
Educate Yourself
Almost every expert you care to ask about multifamily regardless of the question will mention the importance of educating yourself.
Of course, it's important that you know about CAP rates and how to calculate NOI and all the technical details that you need in order to communicate effectively with people in the multifamily investment arena.
You need to know these details if you want to properly evaluate a prospective multifamily property to invest in but more importantly, your education is about more than just getting knowledge, it is about gaining wisdom.
How can you have the wisdom you need without experience? The simple answer is, by learning from the mistakes of others.
This is why resources such as meetups and podcasts are invaluable because you can listen to other investors and learn from the mistakes they made so that you don't have to suffer those same losses on your way to reaping the rewards.
Be a great listener, apply the lessons learned and you will reap the rewards of patience and humility.
Choose a mentor, coach or partner
Investing in real estate is hardly a new endeavor and there are many individuals who have learned to master the art of making sound investments in multifamily properties.
There are many of these individuals out there that might be willing to mentor you but as with all things, there are also those that might just like to take your money.
So how can you choose a mentor wisely?
Firstly you will want to be convinced that the one you are going to be guided by is more than a theorist but somebody who has actually walked the walk.
Take a close look at the prospective mentor's track record and make sure they are legit.
It's shocking to report that some do not even take the trouble to do a Google search of their prospective mentor before taking steps toward a business relationship.
Read everything you can online about that person and check out as many testimonials as possible before making a decision.
Of course, just because you may find the right person to work with there is no guarantee that they will want to work with you.
That's why the very best type of mentor is one that you come by organically by growing your network and by going about your business.
It's a relationship that happens naturally as a consequence of moving around in the real estate investment world and pursuing your goals with integrity and passion.
Research markets
Neal Bawa Founder / CEO at Grocapitus and MultifamilyU, makes the point in one of his podcasts that there is no such thing as a property market cycle for the whole of the United States.
Rather each separate state and geographic region exists independently and has its own market cycle depending on a multitude of different factors.
Whereas markets such as San Francisco may be in their 9th inning and the bubble is about to burst, other markets in the U.S. will be entering into the prime period for investing which Bawa reckons to be around about the 4th or 5th inning when the upward momentum is well and truly set for continued growth.
He puts markets such as Orlando and Las Vegas at the top of the list at this point in time.
Do your own research and look at multiple sources and select your investment market wisely.
Learn how to analyze deals
One of the first things that you learn about analyzing a property deal is that either by design or by mistake there are a lot of fictional numbers out there.
Sellers and brokers will provide you with statistics that may be less than accurate for obvious reasons.
You will need to learn to ask for and analyze bank statements, tax returns and rent roll income documents in order to get a true and accurate picture.
You will also need to learn to verify the actual operating expenses of any given property.
The biggest mistake that newbie investors make is in underestimating the operational expenses.
A good guide when calculating the expenses per unit is to compare that with the average expenses per unit in the area and in your submarket are and see if they are on a par with your calculations.
Seek out properties with value-add opportunities
This may begin with the very perception of the property itself. If there is room to reposition the property in a way that it is perceived differently, this is your first value add opportunity.
Improving the type of tenant that you rent your units to is another way to increase profits. The wrong kind of tenant means fewer evictions, less damage and, more regular payments.
There are many other ways to add value to your property beyond renovations. A good investment property will present you with multiple values add opportunities.
Summary
Investing in multifamily property can be an important next step for you, doing so can allow you to produce more income and build net worth faster, follow closely the above-mentioned principles and you will be up to the challenge.
Once you decide to take the plunge an essential early step is to establish a professional online presence by getting your website up and running. This will be necessary for every future step you take as a property investor in a wired world.
To get the right kind of site that positions you as a person that truly belongs in the multifamily investment arena can seem like a daunting prospect but don't worry we have you covered.
Apartment Investor Pro sites are designed specifically for real estate investors, they can be easily customized for your needs and content and they come at a fraction of the cost that you would incur if you had your site built from scratch.