Starter
$397 setup
$49.95/month
1 Design for Various Investment Types*
(see below)
Pre-written Lead Magnet (free report) about "7 Reasons Multifamily Investing Makes Sense"
Follow-up email series template to use in your CRM (mostly pre-written with some fill-in-the-blank sections for you to personalize with your business info)
*Apartment Syndication, Mobile Home Park Syndication, Self-Storage Syndication, or Owner-Operators
Pro
$697 setup
$59.95/month
Choose from 4 Designs for Apartment Syndication
Pre-written Lead Magnet (free report) about "7 Reasons Multifamily Investing Makes Sense"
Follow-up email series template to use in your CRM (mostly pre-written with some fill-in-the-blank sections for you to personalize with your business info)
Executive
$1,197 setup
$59.95 / month
Choose from 6 Designs for Apartment Syndication
Pre-written Lead Magnet (free report) about "7 Reasons Multifamily Investing Makes Sense"
Follow-up email series template to use in your CRM (mostly pre-written with some fill-in-the-blank sections for you to personalize with your business info)
Step 1

Sign up for the plan that's best for your current needs.
Need help choosing? Schedule a call with one of our nerds. Your site will be live as soon as you complete payment
Don't Just Take Our Word For It
---
What People Are Saying About Us...
"After months of searching and agonizing for website developers or tools to build my real estate syndication website, I discovered Apartment Investor Pro. They were able to get me up and running in a matter of days with a solid framework to work from. After my site was live, I was able to spend a few hours making my own tweaks to customize it. Their product has saved me countless hours and gave me confidence knowing I have a professional looking website to direct my investors to."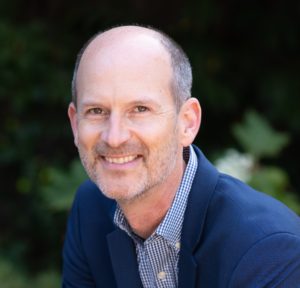 -Todd Sulzinger, Blue Elm Investments

What People Are Saying About Us...
"I just wanted to take the time to thank you and the rest of the team at Apartment Investor Pro for putting together our website for our company, Beachwood Properties & Investments.
Your team really delivered an excellent product and we could not be happier with it. Our new website looks amazing and we love the way it is fully customizable. We especially appreciate the helpful videos on the website dashboard that shows us how to modify and update the website.
From initial registration through to our website being live, your customer support and communication has been excellent. You have looked after us throughout the set up process, help us add customization and made sure that our website domain name was set up.
Thanks to you Todd and the rest of your team. Please consider us very satisfied customers who will be recommending Apartment Investor Pro to our real estate investor colleagues and friends.
Thanks & Kind Regards,"
–Chris BeachWood Properties & Investments
What People Are Saying About Us...
"Apartment Investor Pro has taken the hard work out of getting a website set up! Their turnkey product looks great and is easy to navigate. In addition, their customer service has over delivered on so many areas. If you have a question or problem, they are quick to answer it and/or fix the problem. This entire experience has afforded me the opportunity to focus my time on finding new deals versus trying to figure out how to build a website or pay an outrageous price for lessor products. I highly recommend to other real estate investors!"
– Travis Brown Quantum Capital Investments

What People Are Saying About Us...
"Our website gave us credibility for a very important business meeting, that helped land our first deal. After the agent and the seller saw our website they were completely mind-blown and very excited to work with us. It was the first step in a great direction."
– Jackie, Alain & Darryl, E.E. Realty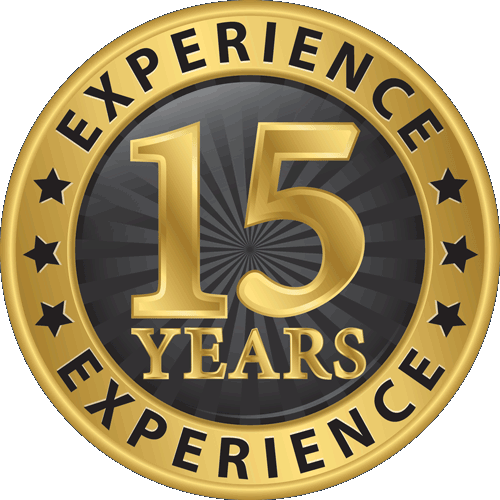 Over 15 Years of Creating Investor Websites
Frequently Asked Questions…
and Answers (since the questions won't do you much good without answers 🙂 )
What does the monthly fee include?
The monthly fee includes high-speed hosting , support, maintenance, and continued use of all the plugins and other software it takes to run the site. Much of this has to be licensed on an ongoing basis, for example, we use the Divi theme ($89/year) and plugins like Gravity Forms. Gravity Forms alone costs $259/year.  Plus you'll get access to new designs and features as they become available.
What happens when someone fills out a contact form on my website?
1) You'll get an email with all the information so you can be notified right away and follow up.
2) It's stored on your website.  Since emails can get lost, you have a backup of all your leads on your website.
Optional:  Connect your forms to third-party services like CRMs (for example, Active Campaign, Zoho, etc.) or email marketing systems (MailChimp, Constant Contact, etc.)
What if I'm not sure about my business name and other details yet?
That's no problem, you can go ahead and sign up.  You can enter those details whenever you're ready.  Or you can change them at any time.
Do you include email accounts?
No, we don't want to be "okay" at a lot of things.  We want to be "excellent" at providing website service.  There are plenty of services dedicated to providing email which will be much better than email that's "bundled" with something else.
A service we'd recommend (that we use ourselves) is Google Workspace.  The last time we checked, it's $6 per user per month. It works exactly like Gmail.  But your email address will be at your domain name. For example, let's say your domain name is PremierInvestments.com, your email address could be joe@premierinvestments.com or whatever you like.
Is a domain name included?
No, because that benefits you.  Your domain is part of your brand and you should own it.  Don't allow your domain name to be tied to a specific service.  You can use your existing domain name (if you have one) or register one through sites like GoDaddy or NameCheap.  If you don't have a domain name yet, that's fine, you can add it to your site at any time.
Can you tell me more about the technical details?
Sure!  Our sites are built on WordPress which is super flexible and has an easy-to-use editor. We use what we've found to be the best premium WordPress theme (it's based on Divi) and plugins (for example, Gravity Forms which can be connected with many third-party services).  We manage all the licenses needed to run these on your website. We include high-speed web hosting that uses a CDN (content delivery network) and caching to ensure your site loads quickly.
We include most of the plugins you should need for your site, including some we've had custom-built that you won't find anywhere else.  If you need a specific plugin installed, let us know.  You're not able to install them directly since this could impact other users.  But let us know what you need and we'll check it out.  As long as it won't cause an issue, we'll usually install it for you, or we might have a recommendation for a better plugin since we've been working with WordPress for a long time.
What happens if I cancel?
You're free to cancel at any time. The site is taken down. If you want to move to a different service, you own your domain name (you savvy businessperson, you) so you can take it with you.
While we own the default content and design that comes with the site, if you have written custom content, we'd be glad to help you export that content if you choose to set up a site elsewhere. You would need to notify us of this in advance before you cancel, to ensure you can get the content before your site is deleted.
Have another question?
If there are any Questions you'd like to see here, please let us know. We appreciate the feedback.