The best cities to invest in for apartment buildings are obviously not the cities with astronomical prices that are flying so high that the only way is down.
It's impossible to predict exactly when the market will peak but some forecasters point to cities like San Francisco, Seattle, Miami and Denver and urge caution.
They advise owners of properties in these booming cities not to wait too much longer before selling.
In the current economy, most new jobs are at the lower end of the pay scale.
This equates to increasing demand for rentals but not high priced units.
Investing in markets where prices are inflated is not a good strategy because the demand for expensive properties will decrease.
In this article, we will indicate for you, in no particular order, some target markets that share very positive characteristics for investors in 2019.
The local economy is healthy and there is an uptrend in growth for local Jobs. The housing market is robust and prices are increasing, faster in some locations than others but overall, not too dramatically.
Of course, you still need a skillful strategy in all of these markets in order to be successful.
List of Best Cities
#1 New York
If you are the type of person who likes to go all-in on a very good hand in poker then New York City could be the rental market for you. It's a risk but a good risk for those prepared to take it.
When considering an affluent and large population as a positive indicator for property investment then obviously New York City has a big advantage. New York City is home to a plethora of professional residents with good, steady incomes.
The transport system is another advantage. It is also a mecca for foodies and a center of culture and the arts and as such, it continues to attract new residents.
Employment rates here are steady and strong and so is the rental market. These factors combine to make New York City a relatively low risk for apartment investors.
According to the annual UBS Global Bubble Report, in spite of being a global financial center, New York real estate prices are unsurprisingly overvalued but they are not in bubble territory as are other major cities around the globe such as Hong Kong, Munich, Toronto, Vancouver, London and Amsterdam. According to the report, there is also a major risk in Stockholm, Paris, San Francisco, Frankfurt and Sydney.
#2 Boston
According to the Emerging Trends report, Boston is ranked as one of the top 10 real estate markets in the country for the second year running.
Boston is one of the 10 cities that coped with the last housing crash. Even though Boston's population growth rate is not the highest, because house prices are high, many of Boston's residents must rent, this means that rental demand increases.
Add to this the city's famous tourist and natural attractions and it all adds up to a great real estate investment location.
In the Greater Boston area, many professionals are renters. In spite of the fact that thousands of new condos have been built in the past decade, supply still lags behind demand.
#3 Orlando
What can be said about Orlando other than the great weather?
Owning an investment property in Orlando continues to make good investment sense. Orlando is experiencing 7.2% population growth.
The city is also becoming a business center for young professionals and the annual job growth is around 4.4%.
Another factor that makes Orlando a desirable option for property investors is that Florida is a state with no personal income tax.
The Orlando housing market is often pointed to as a great start point for new investors because of its affordability.
This affordability coupled with increasing rental income equals healthy positive cash flow.
#4 Nashville
Nashville is really increasing in desirability as a rental property investment city with high demand for long and short-term rentals.
Nashville has the lowest unemployment rate of any metropolitan area that has a population higher than one million.
The job market is attracting more people desiring to make a permanent move to Nashville for work and career opportunities.
This music mecca is well known as a tourist attraction, making short term rental a great way to cash in on your investment.
The city has yet to regulate Airbnb rentals for non-residents. This will no doubt change in due time.
Owning an investment property in Nashville makes good sense.
#4 Charlotte NC
Charlotte in North Carolina has a population of approximately 2.5 million people, and it is another great city for property investors to look at in 2019.
Charlotte is the second fastest growing metropolitan area in the southeastern US. Over the last two years, it has experienced a healthy 3.7% population growth and a solid 2.7% employment growth.
Charlotte is also being spoken of as a desirable location for new businesses.
Favorable legislation for property investors in Charlotte is a law that makes it easier for landlords to recover court costs from tenants if an eviction goes through the courts. This new law that the city passed last summer means that you now will not be in the situation of owning a property where a tenant is refusing to pay rent for months.
Charlotte is now one of the best places to invest in real estate.
#5 Kansas City, Missouri
Last but not least on this list is Kansas City. Kansas City is known for both sports and the arts; it is also one of the most affordable cities in the U.S.
Population and economic growth is a highlight. Population in the metro area has risen to 2.1 million people and more than 18,000 jobs were added in the 12 months leading up to August 2018.
Kansas City is an important sector for healthcare, IT, manufacturing, and the auto industry, adding some
In recent years, many Americans have been moving along with their companies to cities with lower overheads, including Kansas City.
This means that in these affordable markets there is a big demand for rental property.
The metro area has plenty of affordable homes on the market, including pre-foreclosure and bank-owned properties priced between $100,000 to $120,000. The average monthly rent sits around $1,275 a month.
In Summary
Investing in apartment and multifamily real estate in these cities will likely be a good move in 2019 due to their having in common a good balance of desirability, growth, and affordability.
---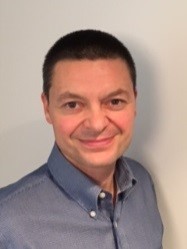 Joshua Snape is a professional blogger. He also undertakes freelance writing projects. You can contact him at snapejoshua@gmail.com. and https://blogsalacart.com